Water Treatment Plant for 2100
San Mateo Waste Water Treatment Plant Retrofit Designs
San Mateo, CA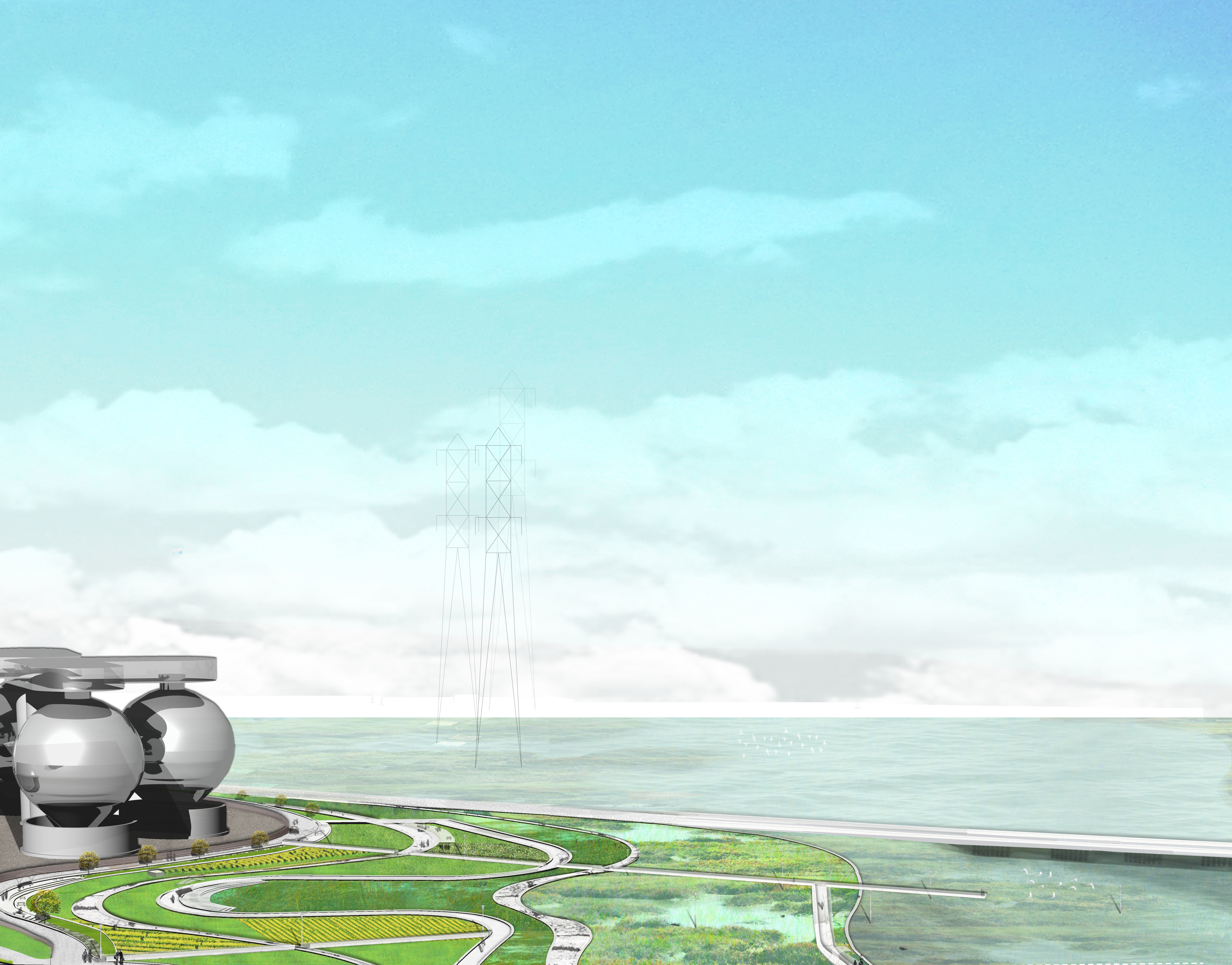 Working with BlinkLAB! Architecture and Populous, I developed an open space landscape plan for a competition to design retrofits to the San Mateo Waste Water Treatment Plant.

The proposal is designed to treat municipal water through natural wetland processes, as well as engage residents and visitors with dynamic outdoor programming, as sea levels rise through the end of this century. To do so, the design team approached the outdoor water treatment wetland area and waste water treatment buildings as a cohesive landscape, separated into five primary zones set at different elevations, rising up from the edge of the bay. Together, they become a horizontal levee that performs as a protective barrier, educational resource, ecological habitat and engaging public space.

Walls and paths are set at higher elevations than the zones between them to create a context where land uses can adapt as sea levels rise.